iOS & Android
Mobile was often used by fans as an accompaniment to the 'big screen' to review stats and highlights to understand how the teams compared and how their team fared.
Mobile was also a popular platform for watching smaller match replays or games that didn't necessarily involve their favourite team
Mobile added deep dive stats such as team & player rankings, table and match statistics. To avoid spoilers, a simple show scores toggle was created to conceal these facts before watching a game.
In addition to this, support for Chromecast and Airplay streaming were important additions to get this extended content such as match replays and news to the big screen.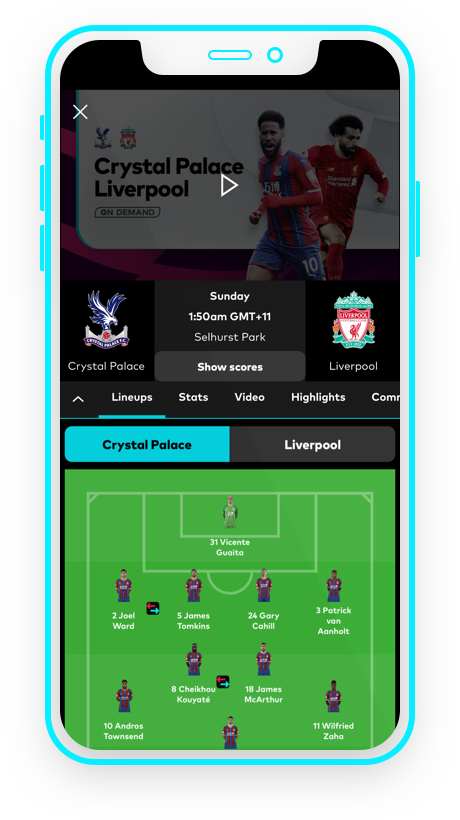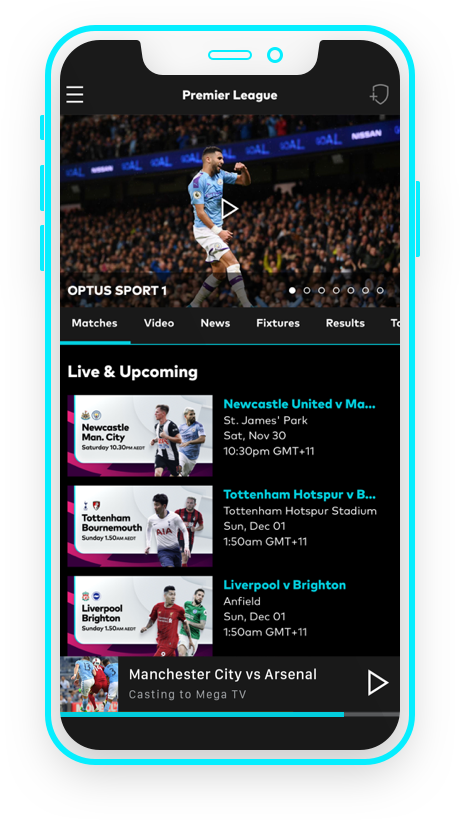 Mobile Focus
Stats, Lineups, highlights with 'no spoiler' toggle
chromecast and Airplay
Live games, mini matches and commentary
In-App signup and personalisation